Building Your Social Strategy
5 key steps to building an efficient social media marketing strategy.
by Tate Morgan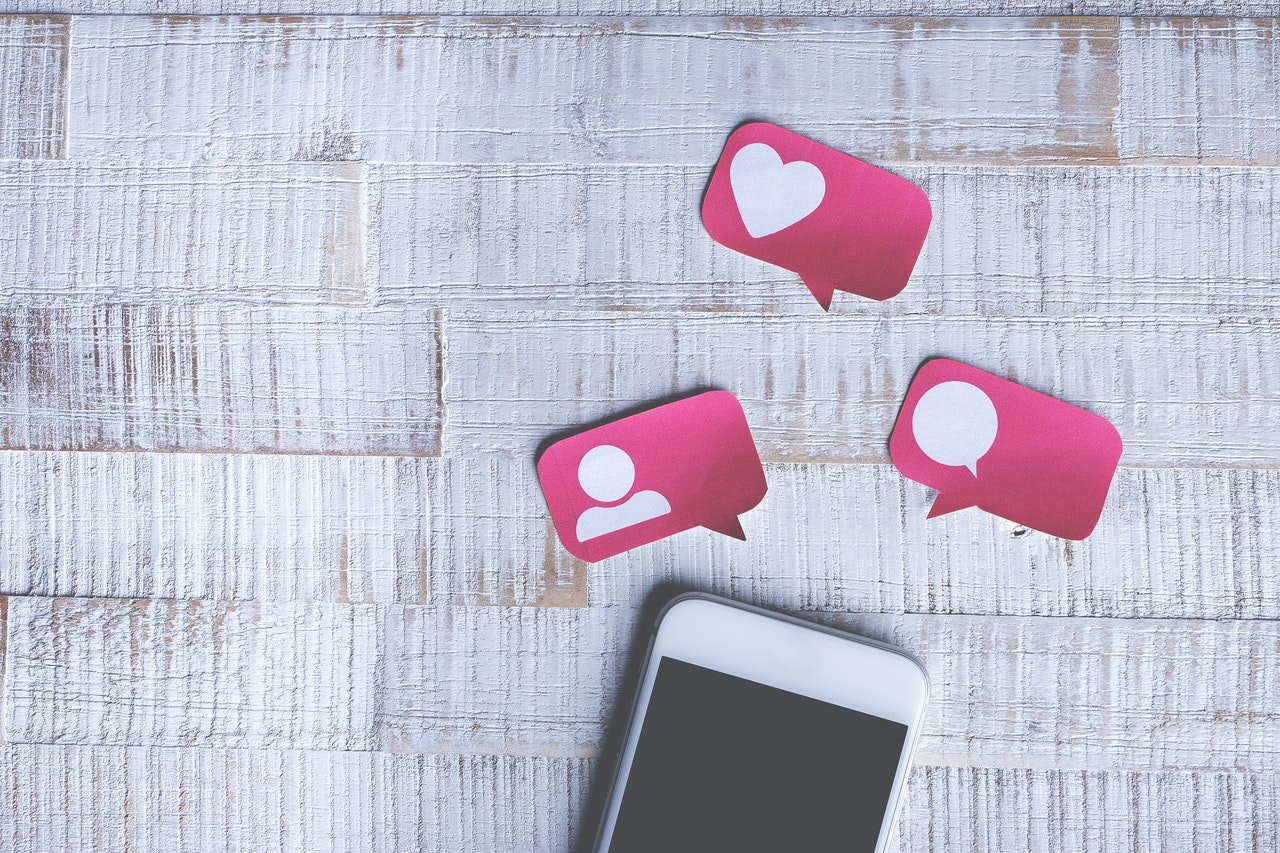 Social media marketing is among the greatest advertising strategies currently. With over four billion social media users, social media advertisements can reach more than 55% of the world's population. 
That's not all.
Social media marketing engulfs every aspect of advertising and allows access to everyone regardless of age, gender, race, or country of residence. To be a part of this great marketing opportunity, learn how to establish an effective social media marketing strategy for your business.
1. Define Your Business Goals and Objectives 
Every business has a mission and a vision for success. You all know what drives the business and what it means to achieve your business goals; that should be the starting point in every marketing plan. 
Start by identifying your business goals or what your business needs to succeed, then create a way to leverage social media to achieve these business goals. For example, if your business is seeking brand awareness, then using the most popular social media platforms should be within your strategy. 
As a business, you can have one, two, or multiple business objectives such as building brand awareness, increasing lead generation, retaining customers, driving more sales, or boosting your revenue. However, it's best to narrow down to your vital goals to ensure you remain focused on the project. 
As you lay down your objective, it's prudent that you be smart about it. Meaning:
S – set

 

Specific

 

goals to ensure that you remain within the parameters of the plan.
M – keep your goals

 

Measurable.
A – the goals should be

 

Achievable. We understand you're aiming for the sky, but if you move too fast, you could miss the vital lessons in between. 
R – keep the goals

 

Relevant

 

to your business.
T – keep the goals

 

Time-bound

 

so you can measure performance and achievement. 
Smart goals ensure that you remain within the marketing strategy since if you aim too high, the goals then become unachievable, leading you to lose motivation.
2. Learn About Your Target Audience 
Do you know who your customer is? 
When you start a business, you aim to sell or attract a group of people to your business. For example, if you own a firm, who do you want to serve? What type of clothes are you selling in your boutique, and whom do you want to attract?
In every marketing strategy, you have to know who you plan to attract with your advertisements. To do that, you need a buyer persona; someone who engulfs your ideas of your target customer, what they need, or how they need it. 
To create the perfect buyer persona for your business, you must learn about your customers down to the last detail. We mean their occupation, hobbies, likes and dislikes, age, gender, and pain points by every detail. Such information helps you dial down on the right type of social media posts to reach your target customers. Remember, the most detailed you are about this information, the better you can understand your customer.
3. Compare and Analyze Your Performance Metrics
The third step is to set up analysis metrics on performance. Now, you need to know about your business's performance and that of your competitor.
Why? 
Well, your competitors may have a better understanding of the industry than you, they probably have higher ranking social media sites, or you feel they have more reach than you do. In this case, you have to research what they're doing that's giving them a competitive edge. 
There are multiple social media competitor analysis tools  such as Sprout Social, Social Blade, and Phlanx, which you can use to assess their social media pages. For example, you can view their number of followers, content, and fans across multiple platforms, including Instagram, Facebook, and Twitter. Plus, most of these tools also offer interactive reports like graphs and charts and insights into your competitor's public conversations.
When it comes to your business's performance metrics, you have to audit your social pages to view what's working, what's not, and what you need to improve. For some of you, you may have attempted the game of social media marketing before and didn't quite understand it. This is the time to dive deeper into your current strategies and see which campaigns were a success, which weren't, and what you plan to change. 
The last thing we can tell you is that because you plan to establish a whole marketing strategy, it's best to place key performance indicators (KPIs) in your plan so you can monitor the progress of your new strategy. The metrics you have to consider can be reach, clicks, engagement, likes (promotional and organic), hashtag performance, and content reactions.
4. Focus or Refocus Your Social Media Channels 
There are many social media platforms worldwide. We're talking about Facebook, Twitter, Instagram, Snapchat, TikTok, LinkedIn, YouTube, Reddit, Pinterest, Quota, and the list goes on and on. You can't be in all of them; that will simply be exhausting, distracting, and not at all smart. 
To focus on your social media channels, we take you back to your buyer persona and ask you, who are they? Where do they spend most of their online time, and where will you make the most impact?
For maximum returns, let your target audience guide you on the right platform to target. For example, if your audience is business-focused, then LinkedIn is the place to be. If you're targeting millennials, then Instagram and Pinterest will gain you more engagement. 
On the other hand, you should also focus your channels on your business goals. Meaning if you want the most reach or you're looking for brand awareness, then Facebook is the best social media platform for your business seeing as Facebook has 2.8 billion active users monthly. 
Therefore, don't waste your precious time on platforms where the audience won't respond or find your content irrelevant and unrelatable. Speaking of content, let's jump to our final point. 
5. Develop a Content Strategy 
The last vital step towards an effective social media marketing strategy is to have the right content for your audience. Remember, social media is the channel, but what you say or reveal to your customers determines your target audience's response. 
As you develop your content strategy, there are three crucial things you must consider:
Type of content 
Timing of content 
Frequency of content 
You can implement so many content types in your social media page, from stories, live posts, informative posts, videos, and Instagram Reels. You don't have to use all these types, but find those that resonate well with your audience. 
Timing and frequency of your content mean there are strategic times to post your content, and there's an optimal frequency to post on your socials. For example, many studies show that you should post at least once a day, a maximum of two, but don't post less than three times a week. Hootsuite also claims that 10:00 AM on Tuesdays, Wednesdays, and Thursdays is the best time to post your content. 
In summary, your content strategy should be based on these three components, but you should remain focused on your target audience.
Bottom Line
We can't emphasize enough the power of social media marketing for all business owners. You get to boost awareness of your business, drive sales, increase engagement, and create a competitive edge against your competitors.
At Advantage Strategies, we focus on advertising strategy consulting where we help businesses bring in new customers using social media. To reach us, schedule your free consultation call with us to build your social media presence.