Growing Your Email List
Learn how to grow your DTC brand's email list, and why you should.
by Tate Morgan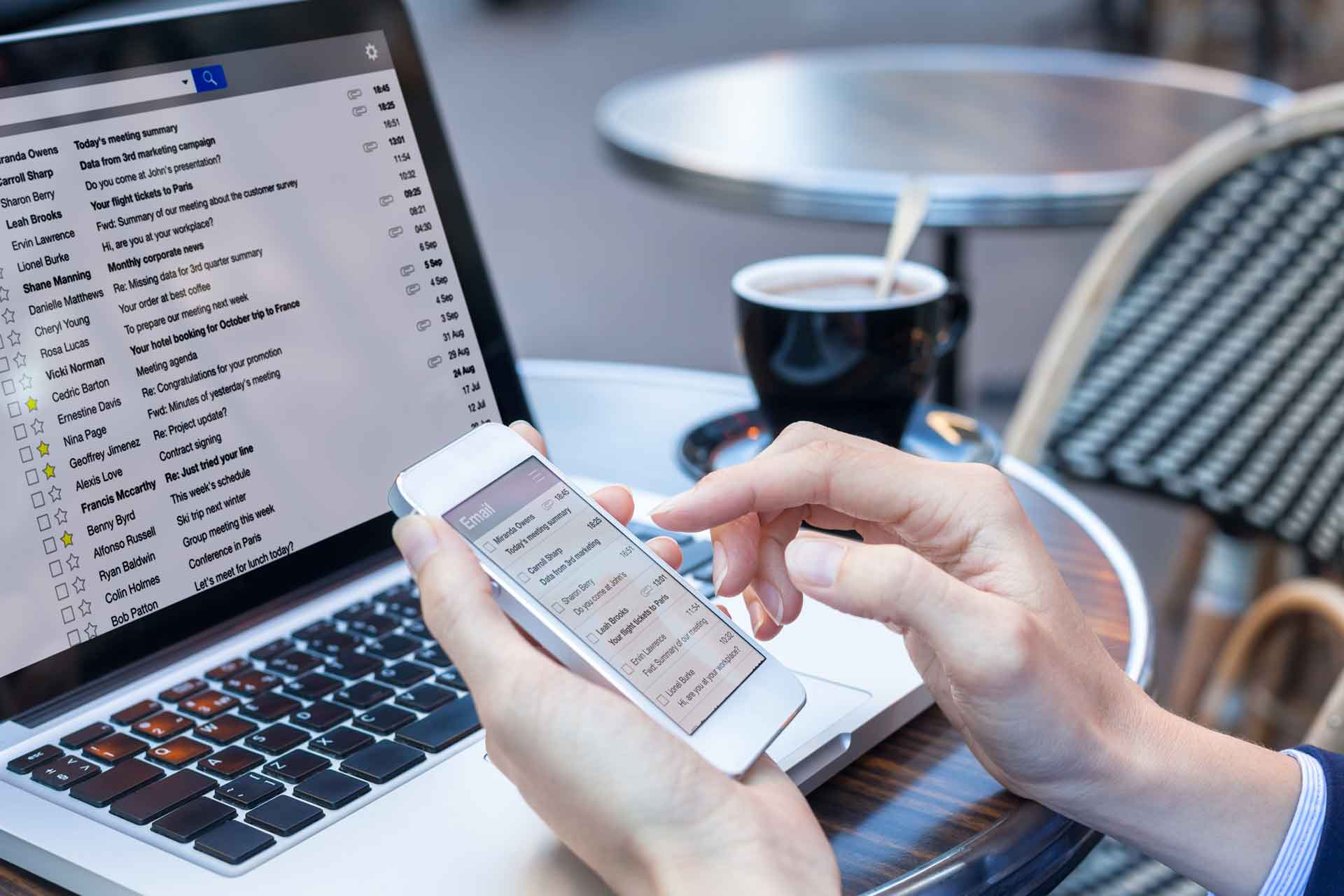 Quick Insights
Email & SMS marketing is the most underrated marketing opportunity available today.
Conversion rate, clickthrough rate, and cost per click are all significantly improved vs cold advertising.
Growing your owned-data lists involves providing offers and value to users upfront.
Improving conversion rate is a core focus for many business owners. To make strides in your conversion rate, you should pay a little more attention to your first-time visitors. This is where growing your email list comes into play and provides you with a valuable channel. When you build and leverage email marketing properly, it's the perfect way to expand your business without having to shell out additional ad dollars.
Growing a direct-to-consumer email list has never played a more influential role for e-commerce businesses. It's the ideal way of efficiently and effectively connecting with a targeted audience. Many e-commerce brands don't leverage email marketing enough. Some even feel social media is a more powerful channel, but in many cases, this isn't accurate.
Why Build a Direct-to-Consumer Brand Email List Instead of Using Social Media?
You might be among those people who think social media is the stronger outlet to reach your potential customers. After all, there are so many different social media channels you can choose from, such as:
Facebook
Twitter
Instagram
TikTok
And more
Why would you want to waste time building a list when everyone is on social media? Email has substantially more users and a better ROI than social media. 
Let's take a look at the numbers.
As of the beginning of 2020, Facebook has more than 2.6 billion active monthly users. Twitter reached over 300 million at the beginning of 2019.
Email, however, still outnumbers both of these social media channels combined, with around 3.9 billion users in 2019 and the potential of reaching over 4 billion by 2023. Nearly half the people in the world have an active email address.
Reasons to Grow your DTC Brand Email List
There are many reasons to begin implementing email marketing, including:
1. It's Your List
You don't have any control over your audience when promoting your e-commerce business on social media. Instagram and Facebook both have decreased organic reach significantly over the past several years, forcing you to pay for advertising. There's also the risk of losing your account for mistakenly violating their terms of service, which can wipe away all the effort you put into building up your page.
2. Email is More Targeted and Personal
When you have the right email segmentation strategy, the emails you send out will resonate with your readers more and offer a true sense of connection. When you own your email list, you ideally also have the data on which of your list members has bought which product. When you run a flash sale or release a complimentary product line, those specific list members can be the first to know (and the first to buy!).
3. Email is Used Several Times Daily
Because more people now have smartphones and other electronic devices, they're checking their emails more often during the day. Nearly 50% of people check their email one to three times daily. Contrast this with social media, which is opened anywhere from 7-15 times per day, email-checks tend to be more concise and impactful.
How to Begin Growing your Direct-to-Consumer Brand Email List
Before you begin trying to grow your email list, you must choose your targeted audience. You don't want to spend all this time building several email campaigns with engaging copy, stylish designs, and special offers only to send your emails out to a disorganized subscriber base. Targeted and segmented email lists provide you with:
Relevance: Subscribers will be genuinely interested in what you have to say and the products/offers you promote
Quality:

 

You'll obtain real information from true subscribers
Quantity:

 

Once you have your target market in mind, you can now begin to focus on growing your list
Now that you understand this, here are some tips to help you grow your email list:
1. Add a Pop-Up Offer on your E-commerce Site Homepage
One particular way you can really leverage pop-up offers is by catching the visitors who are leaving your site or are about to press the back button. If you make the right offer on a pop-up to the right audience as they're leaving your site, you can drastically increase your email sign-ups. It can be difficult to get back a potential customer who has left your site before making a purchase. However, if you catch them on their way out with an enticing offer in exchange for their email address, you can nurture them later on and potentially gain them as a customer down the road.
2. Add Email Sign-Up Forms Across your Site
Whether you realize it or not, many of your visitors want to hear from you, so you'll want to make it easy for them to sign up to your email list. Place your email sign-up forms front and center of your website on multiple locations and pages, such as:
Sidebar
Byline
Contact page
About Us page
Also, use other areas of your website to test small offers, such as those areas where your visitors will look for additional information on your business like your site's footer or navigation. While you might not get the best conversion rate from these areas, they will contribute to building your email list if you strategically place your email sign-up forms here with offers that encourage them to subscribe.
3. Create a Referral Program
Creating a referral program is a great way of building your email list. The best way to do this is by creating a special link that will direct referrals to a special email landing page where they can then grab their referral bonus. The way this would work is:
First, decide on the reward you want to offer people for referring customers (i.e. a gift card or discount from your e-commerce shop)
Allow existing customers to refer family and friends
Provide them with a special tracking link that goes to the special discount landing page
Require referred customers to enter their email address in order to grab their discount
4. Use Social Media Channel Sign-Up Buttons
Individuals follow brands on social media for many reasons, but one of the most common reasons is because they want to stay updated on new products. Because you can also support this outcome with your email list, it only makes sense to offer it as another option on all your social media channels.
Email marketing isn't one-size-fits-all. This is because no two businesses run the same. It's essential you test different email marketing and list-building strategies to find what works best for you.
Get started with Email Marketing with Advantage Strategies. We help ambitious E-Commerce and DTC business with their marketing strategies, including email marketing.
Copyright 2020 Advantage Strategies, LLC
Let's Grow.