iOS 14 & Facebook Ads
How the biggest user-privacy update in Apple history will affect your ads.
by Tate Morgan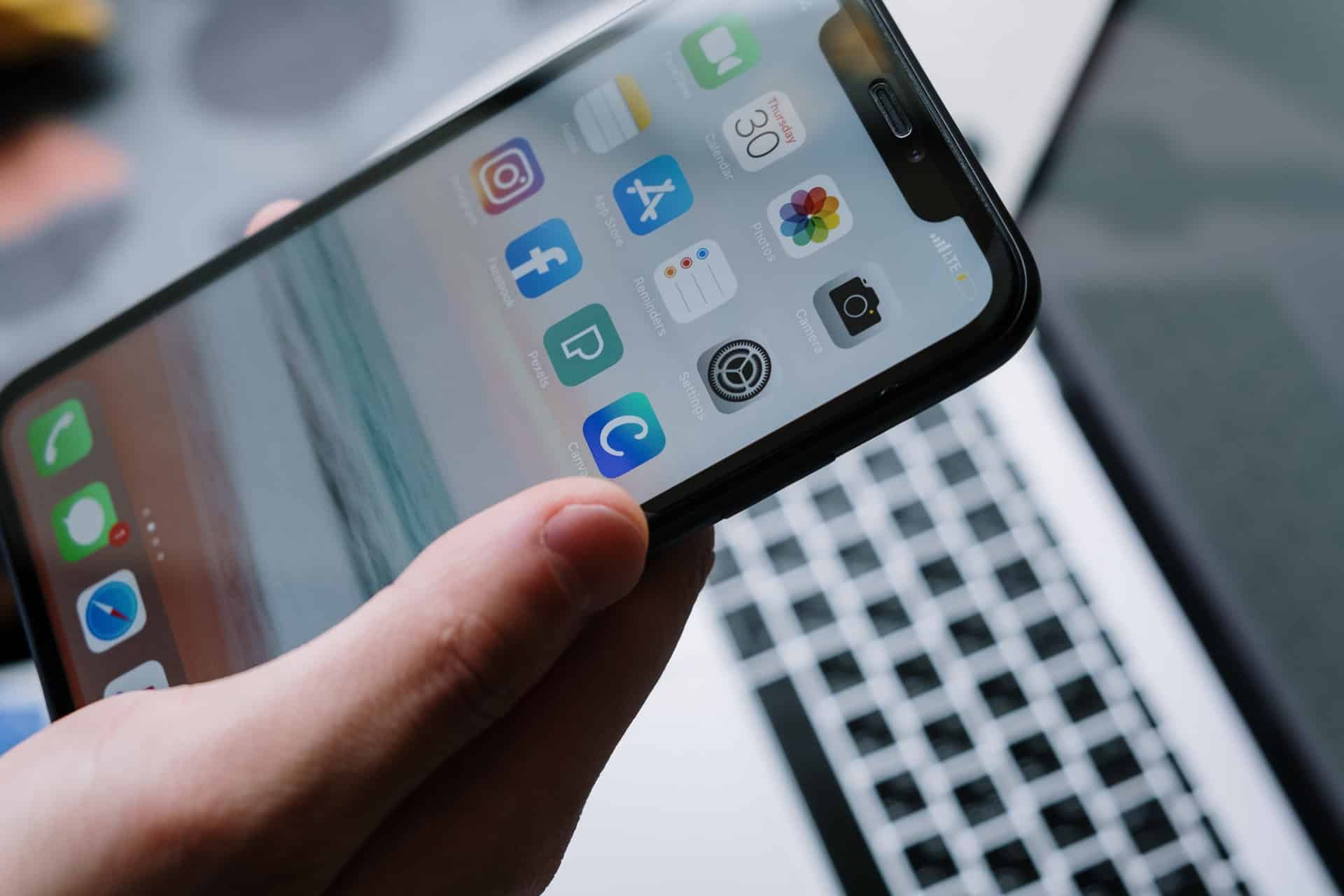 Quick Insights
Apple's iOS14 Update limits the data shared between iPhone users and Facebook
At the same time, Facebook rolled out new data attribution settings, changing how much data advertisers can access
Advertising on Facebook is trickier now, but is still an unmatched value in digital advertising
There's been a lot of debate in the digital marketing space regarding the iOS 14 update and its impact on Facebook Ads. For years several legislations have been rumored to potentially stop Facebook ads.
Of course, most have never unfolded, or their impact wasn't substantial on the social platform, and the marketing opportunity continues to trudge along. However, this time, the threat is rather considerable, and Facebook's response to the new policy can tell just how significant the impact is on your social media marketing campaign.
This post demystifies precisely what the iOS 14 update entails, how it affects your Facebook advertising efforts, the most effective response strategies, and how a reliable Cleveland social media agency can help. 
Overview of The iOS 14 Update
A recent survey found that 83 percent of people are concerned about collecting data from mobile devices or business monitoring. From the statistics, it's clear that everyone prioritizes their privacy and wants to control how companies collect and use their data.
The iOS 14 update responds to this by limiting several Facebook Ads capabilities. Overall, Apple's latest operating system now restrains user data exchanged with the social network and prohibits the platform from collecting and sharing specific data.
The AppTracking Transparency framework focuses on ensuring users enjoy more privacy protection. In this new development, Apple Store now requires mobile applications to send prompts to users, allowing them to choose whether they can opt-in for tracking.
The changes began on January 19th, 2021, and apply to iOS 14 devices and the ad platform. Organizations that will feel the impact are those leveraging Facebook Business and Facebook Ads for audience and web conversion tracking, mobile app advertising, and ad optimization.
How has Facebook reacted?
The PR reaction by the giant social platform is an indication that the update can potentially lead to chaos. The Ads and Business Products VP, Dan Levy, mentions that the new policy will hurt small businesses struggling to stay afloat. According to his post, the developments will have the following impacts:
Organizations will turn to in-app payments and subscriptions
Advertising will be less effective and efficient
Personalization will be lost, reducing ad sales by 60 percent
It'll be harder to reach your ideal audience hence slower growth
The platform then established a page where entrepreneurs can "add their voice" to pose the updates. The site also developed a toolkit for sharing videos, stories, and posts on the same matter.
Notably, the emphasis is on small businesses, and the social media giant claims that the most vulnerable organizations face the most significant threat compared to their counterparts with deep pockets.
What's the impact of iOS 14 on Facebook Ads?
Here are the different changes with the new update and how they affect your business:
In-app advertising changes
Apple introduced the SKAdNetwork concept in May 2018 to increase user privacy, and it's now a reality affecting the use of Facebook Ads. The API aggregates, restricts and delays all app event information.
For instance, in campaign management, it restricts every Facebook Ads account to a maximum of nine campaigns, each with a maximum of five ad sets. In addition, iOS 14 App events and App Install campaigns won't have lift measurement. Finally, after installation, events reporting will delay for up to three days.
Targeting and optimization
The new update places an eight-pixel event optimization limit per domain which lets you utilize up to eight conversion events for each domain. Advertisers now have to prioritize eight crucial events to optimize towards, but you can track other audience creation and reporting events.
Essentially, the new update hinders optimization for small advertisers with fewer data points. Furthermore, retargeting audiences will shrink as more people update to the latest operating system.
Mobile web advertising changes
Apple's Private Click Measurement (PCM) protocol also strongly restricts the data that organizations and platforms can access.
For instance, if a user finds an ad on Instagram and is directed to a website to shop, the event won't be adequately attributed and might end up lost. It'll also be harder to track users in various locations.
Rest assured, the social giant will counter the problem with the Aggregated Event Management tool. This new solution will facilitate proper sales attribution to address the above challenges.
Business Manager Tool Setup
Though it's brief and straightforward, this section is quite vital. Facebook Business Manager will come in a new design since the platform can't run a separate interface for iOS and Android. As a result, it'll be harder to grasp the recent changes. For instance, you can move things from Ads Manager to Event Manager or your specific campaign level.
Measurement
The update's default attribution window comp locates measurement, leading to underreported paid and organic channels. As a result, companies now experience more dark social traffic where people share hard-to-track social media content privately.
In terms of ad reporting data, information from iOS users will delay displaying by three days due to the PCM protocol. Therefore, with limited data, it will be slightly inconvenient to run ads.
Solutions to the iOS 14 Challenges of Facebook Ads
Here's what you can do to get the most from Facebook Ads despite the new development:
Adapt to the eight conversion events

 

– The conversion events limit requires you to specify the events in terms of volume, so ensure you prioritize your order for the eight events and consider the most crucial ones.
Improve your ad strategy

 

– Boost your advertising and copywriting game by developing attention-grabbing, engaging, and sharable content that can attract more comments and shares to keep your posts visible.
Update your Facebook SDK – App advertisers or those who rely on the Audience Network to monetize apps must update their code and SDK to comply with the new advertising policies.
Brace for additional reporting loss

 

– Less accurate conversion data within the Ads Manager affects the reliability and performance of Revealbot. So you must mitigate and recoup as much as possible.  
Key Takeaway
Apple's new iOS platform has a substantial impact on your Facebook Ad campaign. In particular, small businesses that are struggling to stay afloat face the most significant challenge. Facebook's Aggregated Event Management is set to address most of the hurdles presented by the operating system update. But in the meantime, paying attention to the above best practices will keep you on the safe side.
As your trusted Cleveland social media agency and digital advertising partner partner, Advantage Strategies understands the impact of the new operating system update on your organization. Partnering with us for your social media marketing campaign will help you navigate the complex landscape and push through the challenges of iOS 14 Facebook Ads.
Speak with us today to begin the journey.